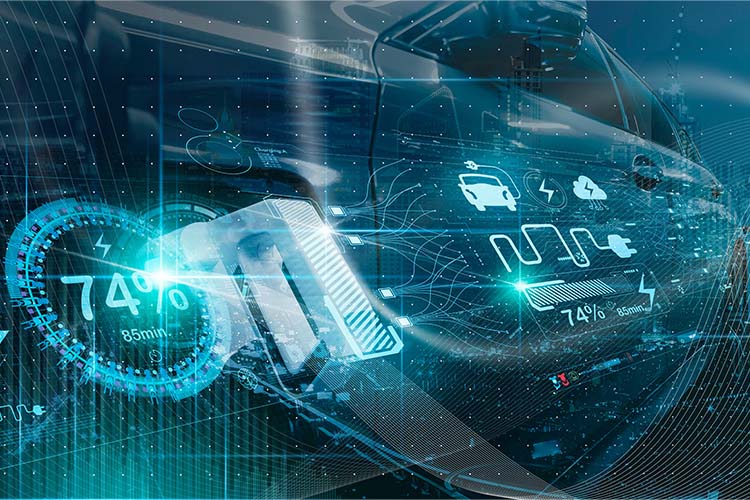 What was once a fledging industry could soon revolutionize transportation.
Electrification of our vehicles, including passenger cars, trucks, and aircraft, is becoming mainstream due to the reduced emissions the technology offers coupled with significant benefits and technological breakthroughs. While there were just under 20,000 electric vehicles (EVs) on the road globally in 2010, those numbers swelled to more than 16 million by 2021.
The widespread adoption of electric commercial vehicles brings many benefits, including lower operating costs and less maintenance costs than vehicles powered by internal combustion engines. According to the U.S. Department of Energy, EVs are about 40 percent less expensive to maintain. The University of Michigan also found they cost about $8,000 less to operate over the course of 200,000 miles.
Electric vehicle systems are also more efficient than internal combustion engines, converting more of the energy stored in fuel into useful work. An EV powertrain only accounts for a 15%-20% energy loss compared to 64%-75% for an internal combustion engine and is 60%-73% more efficient overall, according to the U.S. Department of Energy. This means electric systems use less energy to perform the same tasks, resulting in lower costs and reduced emissions.
With the explosion in popularity of consumer EVs in the last 15 years, the natural next step in the evolution of commercial electric technology is electric vertical take-off and landing (eVTOL) aircraft. eVTOLs have emerged as a promising technology with the potential to cut down on traffic congestion and streamline short-haul transportation without the need for runways or airports.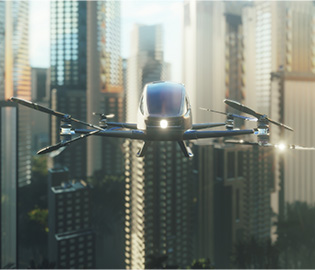 From a technical perspective, eVTOL aircraft demand significantly higher voltage requirements than traditional aircraft. eVTOL aircraft are lifted by multiple brushless electric motors and their power requirements vary by model and utilization, but they can demand as much as 800 volts of direct current with fan speeds of up to 20,000rpm. There are also considerations that must be made regarding weight, as well as safety factors surrounding partial and corona discharges that come with high voltages at altitudes.
While eVTOL technology is still in the early stages of development, there has been significant progress in recent years. Several prominent companies in the space, including Joby Aviation and Blade Air Mobility, have developed working prototypes. However, there are still several challenges that need to be addressed before eVTOL aircraft can be deployed on a large scale.
The Importance of Charging Stations and Charging Infrastructure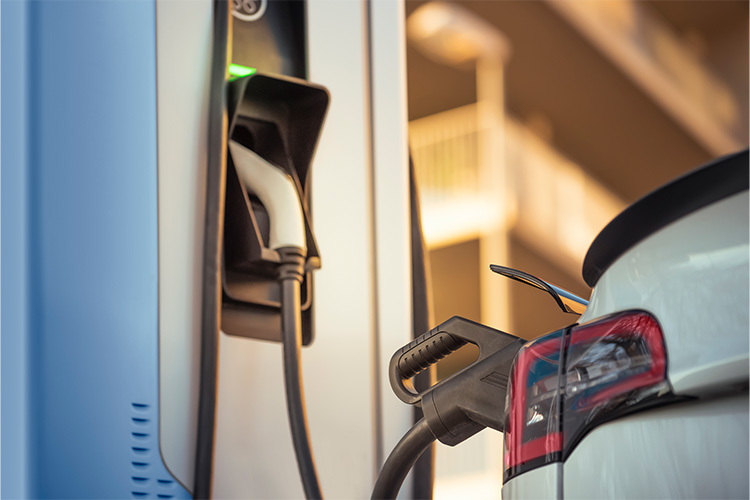 Charging stations, megawatt charging systems, and associated charging technology infrastructure will become increasingly important as electrification moves forward. With the rising popularity of EVs, it's essential that the necessary infrastructure is in place to support this technology. As the demand and development of electric technologies continue, the demand for charging stations will increase too, making it necessary to have a widespread network of charging stations that are accessible to everyone.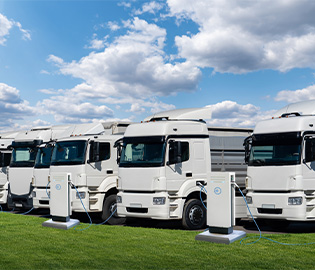 One of the most significant advantages of charging stations is that they offer a much faster and more convenient way to charge an EV than charging at home. While home charging with a standard 120V charger, known as Level 1 charging, is an option, it can take up to 12 hours to fully charge an electric vehicle. In contrast, DC fast charging stations utilize around 100-350 kW of power and can charge an EV in as little as 30 minutes.
While that is a good amount of power, it pales in comparison to the amount of power it's anticipated will be required to charge eVTOL aircraft en masse. Contemporary industry thinking envisions eVTOL aircraft being charged in regional facilities known as vertiports. It's anticipated that a vertiport with eight bays could require roughly 50 MWh of energy each day.
There are some obstacles surrounding commercial EV charging, but progress is moving steadily. On the other hand, making feasible charging systems for military EVs is a whole different beast.
Developing adequate charging technology for military EVs – a class of electric vehicles that are projected to be much larger and require significantly more power than commercial EVs – is one of the biggest obstacles to widespread adoption by armed forces. When out in the field, military vehicles will require mobile chargers capable of delivering extensive outputs and charging vehicles quickly without drawing from the grid. Mobile chargers must also be ruggedized to ensure they can withstand the harsh environments of the battlefield.
There are a magnitude of challenges and immense power demands to consider if advanced electric technology development is to continue moving forward. Amphenol Aerospace stands ready to assist our customers with all their electrification connectivity needs as this important work continues.
Higher Voltages at Higher Altitudes with Voltarius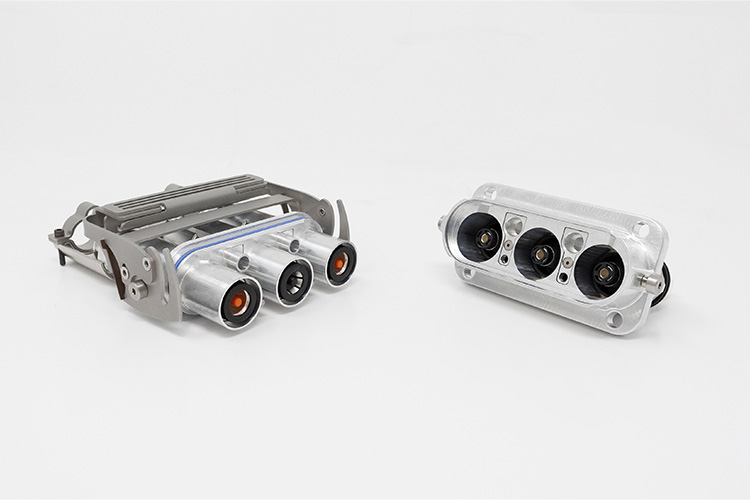 Amphenol Aerospace's Voltarius Interconnect is rated for 1000VDC at sea level.
Passenger EVs have experienced greater usage and popularity for more than a decade. But before heavier, more energy-intensive electric applications such as eVTOL and electric military vehicles gain significant traction, high-voltage requirements must be addressed.
Amphenol Aerospace's Voltarius Interconnect is engineered with voltage-hungry applications in mind:
Provides performance up to 1000VDC at sea level and 450A
Sealing: IP67 (unmated) & IP69K (mated)
Temperature range: -40°C to 125°C
Available in single-pole or multi-pole arrangements
Full 360-degree shielding with integral shield termination
Safety interlock circuitry utilizes last mate, first break sequence
Busbar and threaded termination standard with the receptacle
Plugs available in straight or right-angle orientations
Future developments of Voltarius will take the platform a step further, targeting working voltages of 1200VAC/1700 VDC and remaining partial discharge free at 30,000 feet.
Visit Amphenol Aerospace Power Products for more information on our portfolio of high-voltage and high-power connectors and contacts.