Space
---
Space Applications
Satellites
Modern satellites are the backbone of our digital and telecommunications infrastructure. Operating in the extremely harsh environment of the LEO region of space, satellites must execute critical tasks in temperatures ranging as high as 125 degrees Celsius to as low as minus 65 degrees Celsius. Under these conditions, satellites require space-qualified connectors that are ruggedized and durable enough to withstand the temperature swings and punishing radiation of space.
Space Launch Systems
When it comes to launching payloads into space, size and weight are everything. It costs thousands of dollars to launch just a pound of cargo and space is limited, so every pound and every inch counts. Amphenol connectors are not only compact and lightweight, they're ruggedized and durable and are built to withstand the intense vibrations of liftoff. Once in the air, Amphenol connectors remain mated under periods of rapid acceleration, where spacecraft such as NASA's Artemis 1 can reach speeds of more than 17,000 mph when leaving Earth's atmosphere.
Mission Control

Amphenol connectors bring speed and reliability to modern mission control functions such as flight control, satellite telemetry, and ground station communications.
The conditions in space are unforgiving, but failure is not an option. Designed to withstand punishing environments and the most extreme temperature swings, Amphenol Aerospace interconnect solutions are the optimal choice for dependable connectivity in everything from critical satellite missions to deep space exploration and more.
Space Application Solutions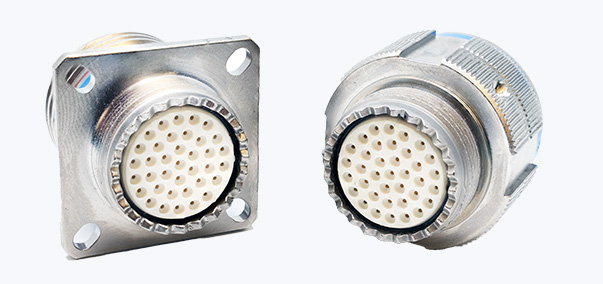 Deep Space 38999
Designed for the frigid temperatures of space and other extreme cold-weather environments, Amphenol Aerospace's new Deep Space 38999 series is perfectly suited for below-zero applications.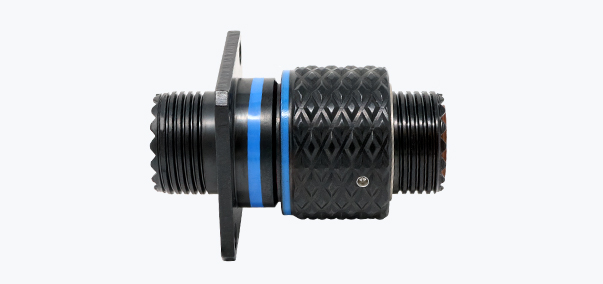 Series Five Connectors
Amphenol's new Series Five connector is the next evolutionary step in combining all of the capabilities of the traditional 38999 style connector in a lighter, smaller, and more compact package.
---