High Density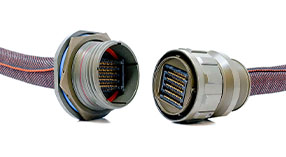 Centaur High Bandwidth 38999 Connectors
Combines our extensive legacy of Mil-Spec connectors with the latest in high-speed technology, providing both a durable and high-bandwidth system that supports data rates up to 56 Gbps in a lightweight, aluminum MIL-DTL-38999 shell.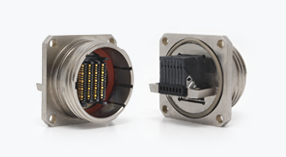 Centaur High Bandwidth 38999 PCB Connectors
Our Centaur interconnect product is now available in a compliant eye press fit tail option. Supporting data rates up to 10 Gbps with options of 32 to 40 differential pairs – this configuration can now connect straight to your board for a rugged 38999 integrated system.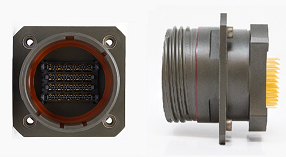 Centaur High Bandwidth 38999 - Solder Tail
The mythological connector of your dreams, now has a new tail. The Centaur - Solder Tail features several solder tail lengths and all the same rugged, versatile options of its parent