Circular Connectors - Mil-Spec, Micro-Miniature, Filter, Sealed, and Custom

MIL-DTL-38999 Connectors
Amphenol Aerospace is the D38999 connector industry leader and has the broadest, most expansive D38999 connector portfolio in the world.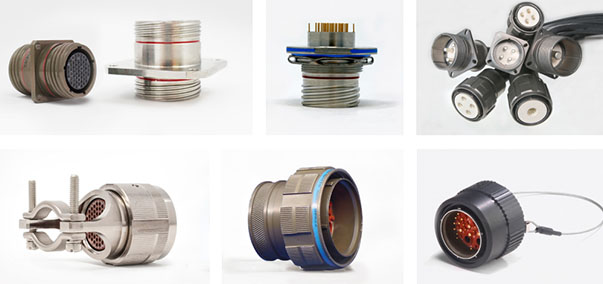 38999 Plus
Amphenol Aerospace is the industry leader in the design and development of D38999 Series III connectors. While the qualified Mil-Spec versions offer plenty of features, the customization and design options outside of the Mil-Spec are virtually endless.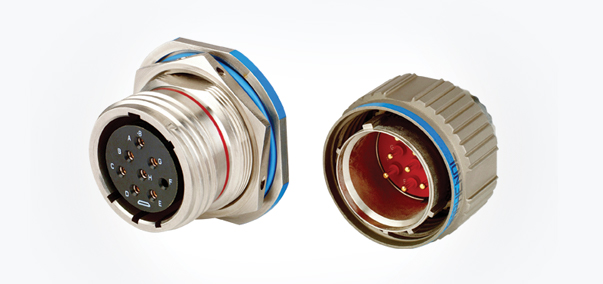 MIL-DTL-38999 Series III - TV
Amphenol Tri-Start MIL-DTL-38999 Series III Connec­tors offer the highest performance capabilities for both general duty and severe environment applications.
---
Amphenol Aerospace's vast circular connector portfolio is stocked with Mil-Spec qualified connectors, Mil-Spec derivative connectors, micro-miniature connectors, EMI and EMP filter connectors, and hermetic and epoxy-sealed connectors. Many of these connectors were introduced to the Military and Aerospace markets by Amphenol Aerospace going all the way back to World War II. See our Product Configurator for available drawings and 3D models.
Mil-Spec Qualified Connectors
Our Mil-Spec Qualified Connectors include MIL-DTL-38999 Series I, II, and III; MIL-DTL-26482 Series II; MIL-DTL-83723; MIL-DTL-5015; and MIL-DTL-22992 Class L connectors. We extend the product offerings beyond the standard mil-spec connectors by designing and manufacturing high power options, lanyard release or quick disconnect connectors, BACC63 and EN2997 connectors, Dualok high-vibration connectors, connectors with printed circuit board contacts, bulkhead feed-throughs, RoHS-compliant platings, and many more options. These connectors use our complete line of crimp, solder, PC tail, and compliant pin contacts from size 0 to size 22D.
Filter Connectors
Our Filter Connectors are based on the most popular Mil-Specs: D38999 Series I, II, III; 26482; 5015; and 2M Micro 38999. We also build Filter Adapters, Diode Connectors, and Metal Oxide Varistor (MOV) Connectors. Our Hermetic and Sealed Connectors are also available in the same Mil-Specs with many QPL versions. Both Filter and Hermetic and Sealed Connectors have many custom options available -- special shell geometries, PCB contacts, high-speed contacts.
Miniature and Micro-Miniature Connectors
Our Miniature and Micro-Miniature Connectors include our 2M Micro 38999 product line which offers the same performance as a D38999 Series III connector in half the size and weight. 2M connectors utilize size 23 contacts. We also have our Bantam Micro-Bayonet Series, our lightweight, cost-effective commercial aerospace general-purpose connector; the Multi-Media Ruggedized (MRC) connectors, and our new Warrior Grip Series which is designed for soldier systems, specifically the US Army's Nett Warrior system.
New Circular Connector Products
Our newest Circular Connector products include Tracer Rapid Prototyping Series with fully functional, fully customizable prototype connectors in 2 weeks or less; AP-93 Plating, our new alternate to Cadmium, RoHS-compliant, 1000 hour salt spray plating; AmpheSEAL High Pressure Connectors, a 38999 mated pair that can withstand up to 300 PSI; and a new Corrosion Ingress Seal for D38999 plug connectors that can increase the salt spray up to 10X.
Accessories and Custom Options
We also have plenty of Accessories and Custom Options for our circular connectors including 38999 integral accessory features, backshells, strain reliefs, caps, dummy receptacles, and connector savers.
---