High Current Pin Contacts
Description:
Amphenol is now offering high current pins that can be ordered with any Amphenol connector. Using high conductivity alloys and precision machining, Amphenol has developed a high current pin to reduce power loss in your application. Push the current carrying capability past the limits of a Mil-Spec contact, or simply improve the efficiency of your system while reducing the heat dissipated into your platform.
Features & Benefits:
Fully interchangable with M39029 pins
Available in any Amphenol connector series
10%-20% improved ampacity
Heat Rise Testing Data
Amphenol Temper Grip Contacts
1:42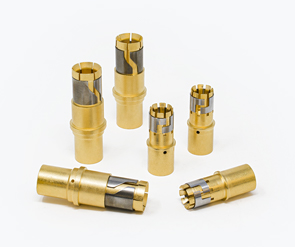 Temper-Grip
Temper-Grip socket contact series is a high-current technology designed for use in high temperature applications, and available with most Amphenol connectors.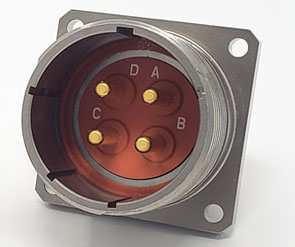 Matrix 38999
A hybrid of the High Power Matrix 5015 series and D38999 military connector, Amphenol's High Power Matrix 38999 connector uses mil-spec qualified inserts from the Matrix 5015 and combines them with the mechanical interface of the D38999 to bring you the best of both worlds.