HDB3/HSB3 Connectors
Description:
These high-density connectors incorporate a higher density contact pattern and lower-mated height than Amphenol's standard low mating force rectangular connectors. HDB3 rectangular connectors utilize the same durable and reliable B3 brush contact in a tighter .070" X .060" staggered grid pattern. Available as a daughterboard and motherboard connector for both HDB3 and HSB3, as well as in I/O connector and board stacking connector configurations for HDB3.
Features & Benefits:
High Density:
Up to 160 brush contacts in a tight .070" X .060" staggered grid pattern – allows for a small board footprint.
High Speed:
Data rates up to 6.250 Gb/s via 100 ohm matched impedance differential pairs.
Mating Cycles:
100K mating cycles vs. 2K for competitive connectors.
Low insertion/extraction force:
1.5 ounce typical per contact.
Resistant to shock, vibration & fretting corrosion.
Low cost for a high level of performance.
Connector Options
Performance Specifications
How to Order Guides and Dimensions
HSB Arrangements
Performance and Materials
Durability:
100,000 mating cycles
Insertion/Extraction Force:
1.5 ounce typical per contact
Operating Temperature:
-65° to 125°C
Current Rating:
2 amperes Hot-swap 1 ampere maximum (load dependent)
Insulation Resistance:
5 gigaohms minimum
Dielectric Withstanding Voltage:
750 volts, 60 hertz, rms @ Sea Level, 250 volts, 60 hertz, rms @ 70,000 feet elevation
Solderability:
MIL-STD-202, Method 208
Salt Fog:
48 Hours IAW MIL-STD-1344, method 1001, test condition B
Humidity:
IAW MIL-STD-1344, method 1002, type II
Vibration:
4 hours in each of 3 mutually perpendicular axes IAW MIL STD-1344, method 2005, test condition V, letter H
Shock:
1 shock along each of three mutually perpendicular axes IAW MIL-STD-1344, method 2004, test condition G
Data Rate (HSB3):
Capable of 6.250 Gbps (consult Amphenol for arrangement)
PCB Layouts
Assembly Tools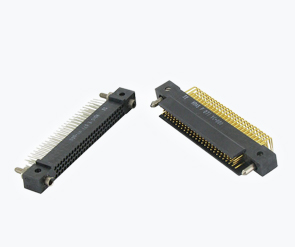 HDAS
HDAS rectangular connectors are the right high-density PCB connector when installation, cost and reliability must be considered.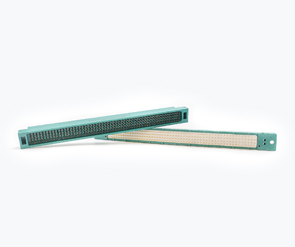 MIL-DTL-55302 Low Mating Force Connectors
Utilizes the B³ brush contact system known for low mating force, stable electrical performance in high vibration, and extended service life.
Micro HDAS
The 1.27mm pitch connector. Smaller, lighter & still as strong.